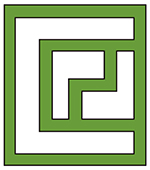 Acting Head:
EnP. Alvin F. Veron
Address:
2nd Floor Annex Building, Muntinlupa City Hall, Brgy, Putatan, City of Muntinlupa, 1772
Contact Information:
Telephone No.: (02) 8 862-8065
E-mail: [email protected]
Facebook Page: City Planning and Development Office - Muntinlupa
---
Mandate
The planning and development coordinator shall take charge of the planning and development office and shall:
(1) Formulate integrated economic, social, physical, and other development plans and policies for consideration of the local government development council;
(2) Conduct continuing studies, researches, and training programs necessary to evolve plans and programs for implementation;
(3) Integrate and coordinate all sectoral plans and studies undertaken by the different functional groups or agencies;
(4) Monitor and evaluate the implementation of the different development programs, projects, and activities in the local government unit concerned in accordance with the approved development plan;
(5) Prepare comprehensive plans and other development planning documents for the consideration of the local development council;
(6) Analyze the income and expenditure patterns, and formulate and recommend fiscal plans and policies for consideration of the finance committee of the local government unit concerned as provided under Title Five, Book II of this Code;
(7) Promote people participation in development planning within the local government unit concerned;
(8) Exercise supervision and control over the secretariat of the local development council; and
(9) Exercise such other powers and perform such other functions and duties as may be prescribed by law or ordinance.
Vision
We envision the City Planning and Development Office as custodian of updated and comprehensive data for purposes of thorough development planning and strategic decision-making.
Mission
Our mission is to provide accurate, updated and comprehensive data in support to development planning and fiscal programming.
Strategic Goals
Comprehensive socio-economic and ecological data of the city of Muntinlupa revised annually.
Comprehensive Land Use Plan, Comprehensive Development Plan, Local Development Investment Plan, and other development plans are rationalized.
Organizational Chart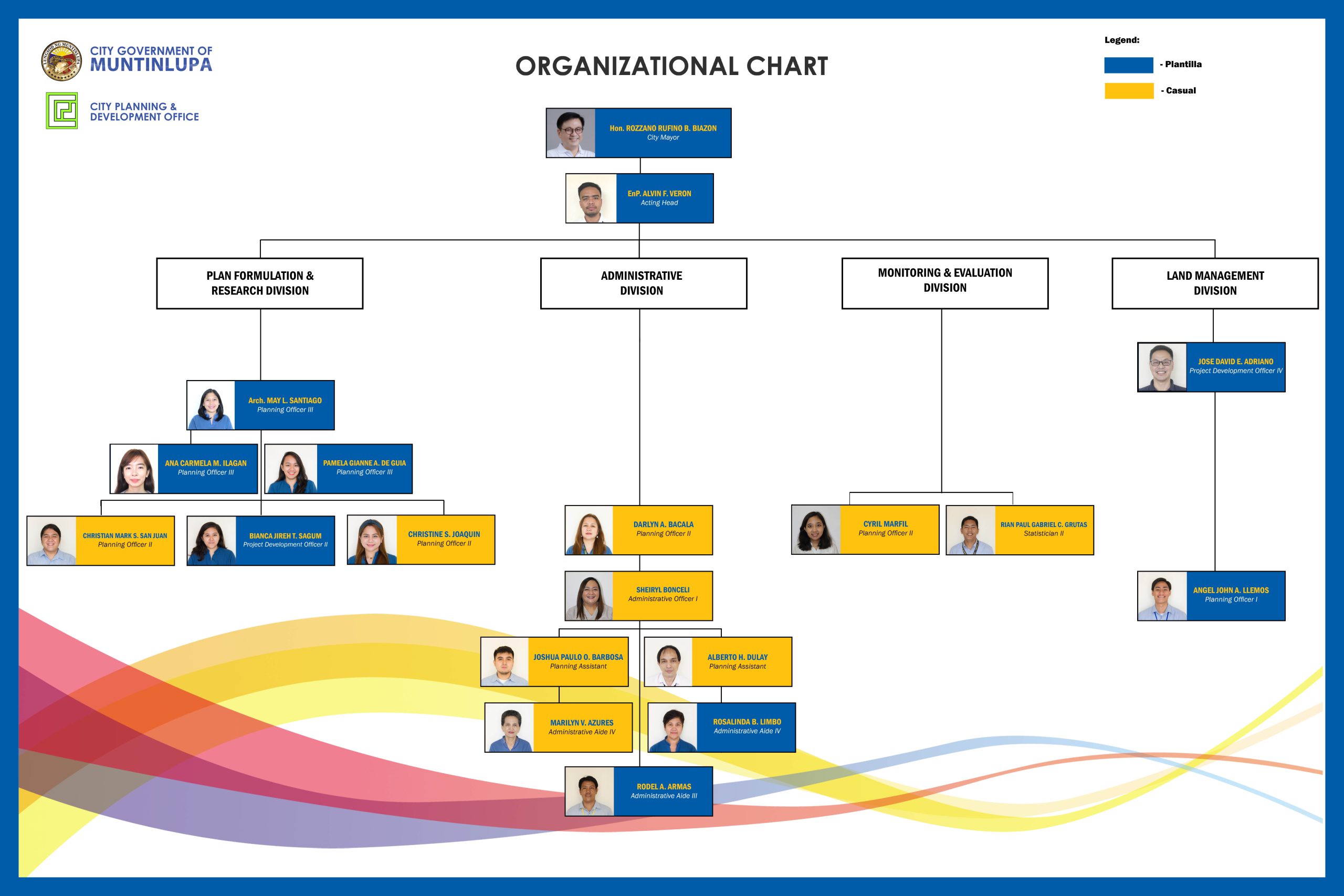 ---
Service Process
Services Offered
Formulation of thematic and mandated developmental plans
Formulation of Annual Investment Program
Conduct of Research and studies necessary for formulation and monitoring of plans and programs
Technical Assistance to Governance awards and recognitions (i.e., Most Business Friendly, CMCI, Child Friendly, Green Banner, SGLG, etc.)
Assistance to Barangays in the formulation of Barangay Development Plan
Annual updating of City Ecological Profile
Formulation of Annual Accomplishment Report Magazine
Compliance to Full Disclosure Policy & Peace and Order and Public Safety Plan
Monitoring and Evaluation of programs and projects through submitted Accomplishment Reports
Conduct of City Development Council meetings
Issuance of Flood Overlay Zone (FLZ) Certificate
Issuance of land use maps, zoning maps, hazard maps, etc.
Data Assistance to Researchers
Coordination with National Government Agency Partners (POPCOM, DILG,DOTR, etc)
Perform secretariat function to committees, councils and technical working groups.
---