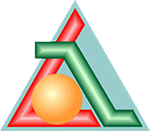 Head:
EnP. Noel A. Cadorna
Address:
2nd Floor, Annex Bldg., Muntinlupa City Hall, Putatan, Muntinlupa City
Contact Information:
Telephone No.: (02) 8 861-8695/ 8 862-2534 loc. 183
---
This Office processes, evaluates and issues application for Locational Clearance based on the approved Zoning Regulations as a pre-requisite for the issuance of Building permits and Business Permits.
Mandate
The City Zoning Administration Office was created by virtue of Municipal Ordinance No. 91-39 " Creating the Office of the Zoning Administrator, providing for the enforcement thereof and for other purposes".
Muntinlupa City Ordinance No. 17-098 – "An ordinance adopting the Zoning Regulations for the updated Comprehensive Land Use Plan (2016-2026) of the City of Muntinlupa and providing for the administration, enforcement and amendment thereof and for the repeal of all ordinances in conflict therewith."
Vision
The City Zoning Administration Office is headed towards meeting the highest standard of service with technologically-advanced capabilities in the administration of zoning rules and regulations.
Mission
In conformity with the approved Zoning Ordinance of the City of Muntinlupa, this Office shall facilitate the immediate and accurate processing of all applications for Locational Clearance, Development Permit placing premium on client satisfaction while protecting the character and stability of the location.
Service Pledge
We commit to:
Protect the character and stability of residential, commercial, industrial, institutional establishments, parks and open spaces within the locality through strict implementation of Zoning Ordinance based on the comprehensive land use plan of the City of Muntinlupa;
Efficiently facilitate the processing and issuance of all applications for Development Permit based on guidelines for processing of subdivision plans;
Proficiently delegate actions in the process of communications, such as letter of complaints, memorandum, orders and other kinds of documents circulating in our organizations.
---
List of Services 
A. Application for Locational Clearance
Residential
Commercial
Industrial
Institutional
Utilities
Memorial Parks/Cemeteries
Agro-Industrial
Telecommunications
Billboards
Yard utilized for Industrial Purposes
Yard utilized for commercial purposes
Public Park
Private Park
Recreational Facilities
All types of Renovation
B. Zoning Fee for Business Permit
New Business
Business Renewal
C. PD 957 and BP 220
Preliminary Approval and Locational Clearance
Development Permit
Alteration of Plan
D. Endorsement of Application for Locational Clearance to Local Zoning Board of Appeals
Applications are non-conformance with the allowable uses of the City Zoning Ordinance.
E. Zoning Certification
Residential
Commercial/Industrial
Institutional
---
Application For Locational Clearance 
Residential
Commercial
Industrial
Institutional
Utilities
Memorial Parks/Cemeteries
Agro-Industrial
Telecommunications
Billboards
Yard utilized for Industrial Purposes
Yard utilized for commercial purposes
Public Park
Private Park
Recreational Facilities
All types of Renovation
---