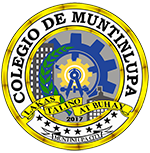 College President:
Dr. Teresita C. Fortuna, CESO III
Address:
Posadas Avenue, Sucat, Muntinlupa City
Contact Information:
Trunk Line: (02) 8 424-8780
Official Website: www.cdm.edu.ph
Facebook Page: Colegio de Muntinlupa
Twitter Account: @WeAreCDM
---
Mandate
Colegio de Muntinlupa (CDM) aims to offer in Muntinlupa City baccalaureate degrees in engineering and architecture designed to meet the manpower demand and other relevant needs of newly emerging industries and creative industries of the city and neighboring towns that will hasten the development of the city and thereby contribute to the meaningful realization of national goals.
Vision
The Premier Local Government Institution for Engineering and Architecture in
the Country
Mission
The College shall:
1. provide high quality professional and technological education that meets global standards of academic excellence;
2. provide accessible and equitable opportunities for deserving and qualified Filipinos wanting to pursue higher education;
3. produce efficient and competent engineers and architects who will be the drivers of the sustainable development in the country; and
4. produce solutions to the needs of the industries and the communities.
Service Pledge
Colegio de Muntinlupa commits to:
provide higher and globally competitive professional and technological instructions and trainings in engineering and architecture;
promote researches in the exploitation and conservation of the natural resources, and other scientific and technological fields; and
maintenance of ecological balance in the city which will step up its development towards a sustainable economic growth.
Service Process
---