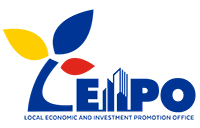 Local Economic Investment and Promotion Officer:
Mr. Gary A. Llamas
Address:
1st Floor, Main Bldg., Muntinlupa City Hall, National Road, Putatan, Muntinlupa City
Contact Information:
Telephone No.: (02) 8 287-5875
Email: [email protected]
Facebook Page: LEIPO Muntinlupa
---
Mandate
DILG Memorandum Circular No. 2010-113
Memorandum Circular on the Designation of Local Economic and Investment Promotion Officer and Establishment of Local Economic and Development and Investment Promotion Office/Unit.
2. Executive Order No. 21 series of 2014
Designation of Mr. Gary A. Llamas as the Local Economic and Investment Promotion Officer (LEIPO) of Muntinlupa City.
3. City Ordinance No. 2020-048 (as amended by Ord. No. 2020-106)
Ordinance Creating the Local Economic and Investment Promotion Division Under the Office of the Mayor.
Vision
We envision Muntinlupa LEIPO as the Chief Local Department responsible for promoting the City of Muntinlupa as an Investment Destination to foster inclusive growth through job generation and enterprises development.
Mission
To enhance the city's competitiveness for investment through improvements in the regulatory environment.
To implement marketing strategies which effectively highlight the city's strengths as a business location.
To provide assistance to prospective investors by identifying economic opportunities in the city.
To partner with the private sector on the programs, projects and activities that promote the city's business friendliness.
To provide support for business startups and the development of MSMEs.
To establish a local economic database that will cater especially to the needs of current and potential investors.
Actual Organizational Structure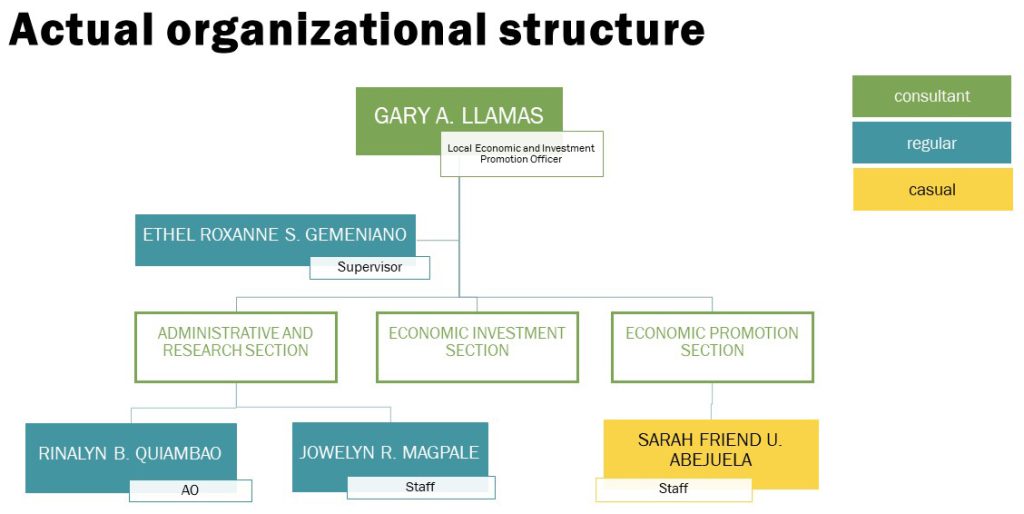 ---