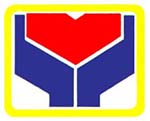 Head:
Ms. Analyn A. Mercado, RSW
Address:
1st Floor, Annex Bldg., Muntinlupa City Hall, National Road, Putatan, Muntinlupa City
Contact Information:
Telephone No.: (02) 8 861-6623
Email: [email protected]
---
Mandate
The promotion of basic local services is one of the policies of the state and is part of the functions devolved to the local government units through Republic Act 7160 or the Local Government Code of 1991.
Section 17 of the Local Government Codes provides for the performance of social welfare services which includes programs and project on child and youth welfare, family and community welfare, women's welfare, welfare  of the elderly and disabled persons; community-based rehabilitation programs for vagrants, beggars, street children, scavengers, juvenile delinquents, and victims of drug abuses; livelihood and other pro-poor projects; nutrition services and family planning services.
Vision
To envision Muntinlupa City where the vulnerable and disadvantaged restored their social functioning, empowered and self-reliant towards an improved quality of life.
Mission
To implement, deliver, sustain and developed poverty reduction programs thru coordinative and collaborative partnership.
Service Pledge
We the Social Service Department are committed to provide quality service in a prompt and courteous manner to all citizens of Muntinlupa and other people who will need our service.
We shall ensure to complete all transactions within the day and provide updates or actions taken in case should it take longer for us to complete or deliver the services you need for transparency and commitment to our job and services we provide.
We shall ensure availability of personnel to attend to your concern/s and we will provide good customer experience by making sure that we will be able to address your inquiries.
We shall appreciate all the feedback and comments that you will give us in order to improve our services, facilities, personnel and customers experience.
Functions
Adheres to the mandate of good governance by its citizens;
Promotes the general welfare of the people;
Leading the country in raising the quality life and the pursuit of happiness through ensuring resilient communities;
Caring for the families that live within the boarders.
List of Services
Issuance of:
Social Case Study Report
Referral Letter
Certificate of Indigency

Medical
Educational
Rehabilitation
Local Civil Registrar
Burial

Certificate of Indigency for Public Attorney's Office
Balik Probinsya Program
Recommendation Letter for Financial Assistance
Osmun Social Welfare Section

Process medical subsidy to indigent Muntinlupa constituents admitted in OsMun
Issue Referral/Endorsement Letter to patients in need of medical assistance from: DSWD (Regional Office)

Emergency and Disater Response Division Provision of Assistance to Disater Affected Individuals/Families

Assistance for Fire Victim
Assistance to Families Involved in Demolition/Summary Eviction/Relocation
Camp Management
Emergency Relief Goods

Family Life Enrichment Division

Family Affairs Section

Solo Parent
Pantawid Pamilyang Pilipino Program – 4Ps
PhilHealth Group Enrollment Program for Indigent Constituents.
Pre-Marriage Counseling Services
Balik-Probinsya

Women, Family and Community Welfare Division

Conduct of Counseling and Ease Conference
"PhilHealth ng Masa" Enrollment
Issuance of Solo Parent ID
Issuance of Solo Parent Certification

Child and Youth Welfare Division

Application for the Issuance of Certification Declaring the Child Legally Available for Adoption (CDCLAA) of Department of Social Welfare and Development Office (DSWD-CO)
Issuance of Certificate of Posting necessary in compliance with Republic No. 9523 Declaring the Child Legally Available for Adoption (CDCLAA)
Issuance of Certification of Minors Travelling Locally
Issuance of Certification of Care and Custody

Protective Services Division

Child Special Protection Section
Special Concern Services

Issuance of:

Certificate of Local Travel
Certificate of Temporary Parental Custody
Certification of Care and Custody

Reach Out Operations to street children/families etc.
Special Services for OSY (youth with special needs & protection, marginalized youth)
---
Service Process