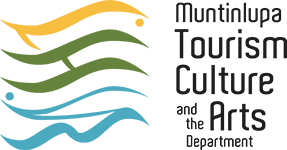 Officer-In-Charge:
Engr. Allan A. Cachuela
Address:
3F, Plaza Central Bldg., Katihan Extension cor. National Road, Poblacion, Muntinlupa City
Contact Information:
Telephone No.: (02) 8 736-3581
E-mail: [email protected]
Facebook Page: Explore Muntinlupa
Instagram Account: exploremuntinlupa
TikTok Account: exploremuntinlupa
---
Mandate
Tourism, Culture and the Arts Department serves as the lead agency for the implementation of the following City ordinances and resolutions:
1. City Ordinance 99-044 otherwise known as the Muntinlupa City Tourism Code.
2. City Ordinance 99-020 Preservation, Restoration, Upgrading and Maintenance of all declared Cultural and Historical landmarks located within the jurisdiction of the City of Muntinlupa.
3. City Ordinance 99-036 Secretariat and lead convener of the Muntinlupa Historical Commission
4. City Resolution 11-029 Preservation of the Alabang Biological Production Service Admin. Building
5. City Ordinance 18-180 Creation of the Muntinlupa City Local Culture and the Arts Council (MCLCAC)
6. City Ordinance 18-194 Ordinance Creating the Tourism, Culture And The Arts Department Providing For Its Objectives, Functions, Staffing Patterns And Appropriating Funds For Operation Therefor And For Other Purposes.
Vision
We envision the City of Muntinlupa to be one of the country's premier tourist destinations that showcases a combination of traditional and contemporary Philippine Culture and the Arts.
Mission
Following its mandate, the Cultural and Tourism Development Office is committed in carrying its tasks through the following:
• Promote the different scenic spots, historical sites, cultural traditions and various contemporary artistic activities in Muntinlupa City to both local and foreign visitors.
• Identify historical and significant landmarks/sites and other cultural heritages in the City and make efforts to enriched, preserve and protect them.
• Cultivate a community that serve as a home to people that value the "Culture of Excellence" with a strong sense of Pride.
• Promote a secure, peaceful and a disaster-resilient environment for tourist.
Service Pledge
Tourism, Culture and the Arts Department commits to:
• Preserves, promote, and develop culture and the arts of the City as well as maintaining cultural performing arts to carry out the pride of the Philippine arts and enrich Filipino Cultural Heritage.
• Lead in the efforts of making the City a tourist destination of ecotourism in the National Capital Region (NCR).
• Carrying out the regulatory functions to tourism-oriented and tourism-related establishments.
• Maintain, conserves and preserve artifacts, arts, memorabilia, statistics/data, treasured heritage and contemporary materials, and other related items that will enable people and succeeding generations to value the contributions our forefathers, leaders, or laymen, and our history as a people of the City of Muntinlupa and a Filipino as a whole.
List of Services
• Issuance of Tourism Certificate
• Request for City Tour
• Request for Cultural Performers
• Venue and Event Reservations
• Tour Reservations
• Regular Tour
• Partnership and Collaborations
• Filing a complaint against TCAD employee
Service Process
---